2025 Australian Election Betting Odds: Labor Lead Wobbles After The Voice Defeat
Last Updated:
8 Nov 2023
© PA
Betting on the Australian federal election has taken another twist following the overwhelming No vote in The Voice referendum.
Labor have looked on course to win the 2025 Australian Election and maintain their strong recent performances across the country. Prime minister Anthony Albanese is only one year into his three-year first term and appears to be in a strong position to extend his premiership.
But in recent days betting sites have opted to narrow the odds gap between Labor and the Coalition parties when pricing up the 2025 national vote.
The shift isn't huge but it indicates that bookies were caught off guard by The Voice referendum result and are readjusting their markets to factor for a spike in Lib/Nat optimism across the centre-right.
Established 2015
Labor are still more likely to win the next election and have fared well in state elections in Victoria and New South Wales since the federal vote. They're also tipped to win in Northern Territory and Queensland next year too.
But the No vote has produced a crack in an otherwise seemingly impregnable Labor machine that the Liberals and Nationals are seeking to exploit.
All six states voted No to giving indigenous peoples in Australia greater political rights. The government had championed Yes, while opposition parties successfully campaigned on a "Don't know? Vote no" message.
Speaking after the results were confirmed, Albanese said: "This moment of disagreement does not define us, and it will not divide us, we are not Yes voters or No voters, we are all Australians."
"And it is as Australians together, that we must take our country beyond this debate, without forgetting why we had it in the first place."
Established 2001
18+, Registration Required, T&C's Apply. https://www.gamblinghelponline.org.au/ Disclaimer: Bet365 does not offer bonus codes in Australia and this referral code does not grant access to offers. Chances are you're about to lose.
Australian Election Betting Odds
However, while the prime minister insists the referendum will not divide the country, opposition parties are seeking to make capital out of the issue.
Opposition leader Peter Dutton said the vote was "the prime minister's divisive referendum" in an effort to focus ire on the government.
And political betting sites have taken note. Whereas before the referendum Labor was 1.22 to win the next election, the governing party now sits at 1.48. That reflects a probability shift of 82% to 67.6%.
The Coalition, meanwhile, is now 2.50 (40%) to win the next federal election, having been 4.00 before the Voice referendum.
Of course, the odds still suggest Labor would win the 2025 federal election but it's the shift in price that is most remarkable. One referendum defeat and suddenly the opposition has some momentum.
Issues For Australian Politics
We're yet to see concrete polling in the wake of the Voice referendum but support for the ALP in the two-party preferred vote choice has trended much higher than the Coalition for months.
By mid-October support for Albanese's government was at 54 points, compared to 46 for the opposition.
Albanese is also considered a better PM than both Dutton and former prime minister Scott Morrison.
Yet Albanese needs some good news to skate over the disappointment of the Voice result and prevent opposition parties from seizing the initiative.
There are calls for a second referendum that would at least recognise Indigenous people in the constitution. Dutton has rowed back his support for that.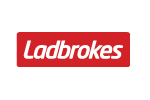 Established 2000
Away from referendums, Albanese is expected to pivot to the cost of living crisis in Australia and ensure financial security is part of his next election campaign.
Albanese was voted in as PM a year ago on the basis that the Coalition had failed to prevent financial burdens looming over working Australians across the country.
Dutton is already forming policies for 2025 and is targeting the blue-collar Labor base. One analyst, Mark Kenny, a professor at the Australian National University, said Dutton's strategy may be "informed by the teachings of Trump and Farage".
We're yet to see such overt populist policies enter the mainstream of Australia's political discourse just yet and the divisive landscape seen in the UK and America is not necessarily heading Down Under.
However, referendums provide a black-and-white wedge between friends, families and communities that can be tough to eradicate. Albanese needs unity, while Dutton could thrive on division.
Stay In The Loop With Free Bets, Insider Tips & More!
Live Betting. Sports Promos. Sent Weekly.